Uncovers the backlink sources of your competitors
Get these features when you start an account today:
Backlink research at warp speed
International: For all countries and languages
Superior & unrestricted backlink analysis data
Find the most valuable backlinks in just seconds
Searching backlinks by keywords is more effective than I had imagined at first. BacklinkSpy is an excellent addition to Majestic and Ahref and allows you to detect the best spots to place the best backlinks in just a few clicks. By outsourcing the backlink generation, BacklinkSpy turns out to be a veritable gold mine.

- SimEFP, CEO of GreenTomatoMedia
Backlink Search by Keyword
Knowing the backlinks from certain competitors is good, but knowing the most valuable backlinks of the top 10 to 100 websites for a particular keyword is much better. That is exactly what BacklinkSpy offers. With this tool you are able to reveal the best backlink opportunities in just a few clicks. Like in SECockpit, the results appear in clear columns and can be sorted and filtered just as you like.
Detailed Analysis of the Competition
Within a few seconds BacklinkSpy delivers an abundance of valuable data for all found websites, such as page title, status code (e.g. 301 – Permanent Redirect), PageRank, Domain Authority, Page Authority, number of SEO relevant backlinks, number of links pointing away from a website (outbound links) and much more. This allows you to make a precise assessment of the page's strength and value.
By the way: Say goodbye to complicated scraping tools and own proxies. With BacklinkSpy you have it all in one tool - which makes it more cost-effective than traditional backlink analysis tools.
Comprehensive Training Material included
E-books, video tutorials and regular webinars on BacklinkSpy are included in the price and ensure you can get the most out of this tool. For technical questions you can open support tickets, and our Facebook groups allow you to get specific tips and tricks on any questions you may have on search engine optimization.
Why is it so valuable to know the backlinks of my competition?
The Websites that are ranking high for a specific keyword are obviously doing something right, don't they?
Once you know where your competition is getting backlinks from, you have the ability to reverse engineer their success and make it your own.
Don't waste any more time building backlinks that won't work. With BacklinkSpy you'll find proven and valuable keywords within seconds.
Choose Your Plan
(Risk-Free for 30 days)
Fill Out Billing Info
(Safe and Secure)
Receive Email Confirmation
(Check Your Inbox)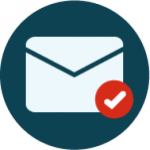 Click on the "

Start My Account Now

" Button to Get Started Instantly...
NO INSTALLATION REQUIRED
TOP-SPEED (CLOUD-BASED)
30-DAY MONEY BACK GUARANTEE
Choose the best BacklinkSpy Package for you:
BEST VALUE

PERSONAL

PRO

AGENCY

Choose Payment Plan:

Monthly

Yearly (Save up to 30%)

$600
$499 / year

$1,080
$699 / year

$3,600
$2,999 / year

Unlimited URL Searches

Max. Backlinks returned per Search

100

1'000

10'000

Downloadable Reports

Social Metrics

Find Backlinks of URLs

Find Backlinks of Keywords

-

Special Bonus: Backlink Guide

-

30 Day Money Back Guarantee
* For billing addresses in Switzerland or in the EU, the respective country's VAT-Rate is added to the prices above.
If you're a company in the EU and enter a valid VAT ID on the next page, no VAT is added.
For all other countries no VAT is added.
30-Day Money-Back Guarantee
Signing up for BacklinkSpy is absolutely risk-free for you. We know that once you see this in action and have tried it for yourself, you will love it. In fact, you will probably wonder how you ever did without it! If, for any reason, you are not completely satisfied with BacklinkSpy, you can get your money back within 30 days. Simple as that.
I have used many tools to analyze the back links of website and the BacklinkSpy from SwissMadeMarketing GmbH is truly different with it's unique feature. It's easy to access dashboard to review and analyze the competitor's backlinks gives me new insights that other tools miss! Highly recommended this BacklinkSpy tool!

- Patra, Senior Manager of TechTSS
Meet The Team Behind BacklinkSpy...
Competing in the online space has become more demanding and fast-paced in the last couple of years. The key is automation and that is the driving force behind SwissMadeMarketing.
Since 2010, SwissMadeMarketing has created new business solutions for internet marketers from keyword research to cms platform. Today, SwissMadeMarketing continuously strive to be in the forefront of innovation to automate business process and make every entrepreneur's life more efficient and productive with less time.
The team is composed of highly skilled programers in Switzerland and an international team of marketers dedicated in bringing you high quality products.